Buy Hardware poppers
Review your order, then click Buy Now to buy with any major credit / debit card.
Made a mistake? Click your browser's Back button and correct.
Easy and secure payment.

We accept all major credit and debit cards and (new!) Bitcoins. All payments are processed via a secure server. Your card is billed "G/C Europe."

Unbeatable price.

Prices for Hardware are in Euro, US Dollars and British Pounds. Postage and handling is just €8.00 / $9.00 / £7.00 for a typical order.

Fast shipping.

Hardware orders ship within 24 hours of receipt by Priority Mail. Please allow 3 to 7 days for delivery.

Confidentiality.

Bottles are placed in small zip-lock bags and packed well. The outside is discreet so that your purchase remains confidential. No reference is made to "Hardware," Power Poppers or poppers in general, not on the packing or your credit card bill.
Buy Hardware poppers online and captivate your senses!


THE HIGHEST PURITY
THE HIGHEST POTENCY
THE LOWEST PRICE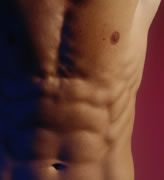 We ship worldwide