Liquid aroma warnings
Liquid aroma products are sold as room odorants, liquid incense or video head cleaner only. Although research indicates it is generally safe to do so, we do not encourage the misuse of liquid aroma as poppers.
We are not responsible for the media claims that liquid aroma poppers are said to be aphrodisiacs or sex drugs, and we do not endorse such claims.
CONTENT
Our liquid aroma products do not contain amyl nitrite or butyl nitrite. They contain highly pure isobutyl nitrite, alkyl nitrites, cyclohexyl nitrite or hexyl nitrites only.
LIQUID AROMA AND ERECTILE DYSFUNCTION
Pfizer, the maker of Viagra, and Lily, the maker of Cialis, warn against mixing liquid aroma and Viagra or Cialis because an unsafe drop in blood pressure could occur.
NOT FOR HUMAN CONSUMPTION
Liquid aroma is harmful if swallowed. Do not put in your nose, mouth, eyes, or anywhere else in or on your body. Use only in large, well ventilated, open rooms.
SEVERE EYE IRRITANT
In case of eye contact flush with lots of water.
FLAMMABLE
Do not use near fire or flame.
See also: Aroma poppers and safety
.
Captivate your senses with the world's most powerful liquid aroma ever produced


THE HIGHEST PURITY
THE HIGHEST POTENCY
THE LOWEST PRICE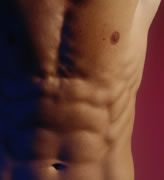 Order poppers
We ship worldwide
Jake's done a great site on his favourite sweet liquid, Rush aroma poppers. Check it out!
The JJ Monster goes for Jungle Juice aroma instead. It's one juicy liquid indeed.