Discontinued brands
of poppers
At Power Poppers, we are always working hard to improve customer satisfaction and carry all your favourite poppers brands -- and sell them to you at those amazingly low prices you have come to expect from us.
We have recently analysed our customers' buying preferences, as well as requests for products that we did not previously carry. We have also conducted a fairly extensive customer satisfaction survey regarding all the major brands of poppers available on the market.
As a result, we have made several important changes to the range of brands we carry:
We now carry

all of the all-time favourites

such as Rush, Jungle Juice, Amsterdam and many others.
To meet customer demand, we have now

added many new exciting brands

to our range, such as Taiwan Blue, Locker Room and a few more.
We have

discontinued several brands

for varying reasons. In a few cases, we have not been completely convinced the products continued to meet our renowned 3xP Guarantee. In others, low customer demand contributed to their withdrawal.
Discontinued brands:
.
Captivate your senses with the world's most powerful poppers ever produced


THE HIGHEST PURITY
THE HIGHEST POTENCY
THE LOWEST PRICE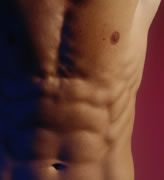 Order poppers
We ship worldwide
Rush fans, check out this cool site about Rush poppers. Well done, Jake!
You prefer Jungle Juice poppers? Then read what The Jungle Monster has to say about this amyl juice!