To celebrate the phenomenal success of Power Poppers, we are giving away $15,000 in cash! Share our success and help us grow even bigger, and get your share of the cash in return.
Here is how:
Tell a friend about Power Poppers
and we'll give you each a FREE


$5.00 cash voucher


to spend here... ...issued in seconds!

Two Money Vouchers worth $5.00 cash will be issued and emailed out in seconds: $5 to you, and $5 to your friend. Both vouchers are valid immediately -- no prior purchase is necessary.

It's easy! Just complete the following:-
Privacy
We do not share email addresses with anyone, and we never send out unsolicited emails. We will only email you (and your friend) this once, to let you have your Money Voucher codes.
Offer Terms & Conditions:
1. Money Vouchers are issued and emailed automaticaly, as soon as you submit the above form.
2. Each Money Voucher holds a multi-currency value of US$ 5.00, € 4.00 or UK£ 3.00, depending on which currency you prefer to settle any order in.
3. Each Money Voucher is fully transferable, just like real cash -- you can give your voucher code to somebody else if you wish.
4. A maximum of 1,500 pairs of $5 vouchers will be issued under the "Introduce a friend" promotion, up to a total value of $15,000.
5. Money Vouchers issued under the "Introduce a friend" promotion remain valid until December 31, 2022.
6. Money Vouchers issued under the "Introduce a friend" promotion are valid with orders of any three (3) items or more.
Last revised: January 7, 2022 (TP)
.
Captivate your senses with the world's most powerful liquid incense ever produced


THE HIGHEST PURITY
THE HIGHEST POTENCY
THE LOWEST PRICE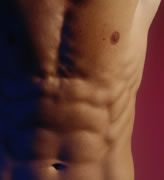 Order poppers
We ship worldwide
Visit this Rush fan site about the original Rush Liquid Incense. Learn how to spot a fake!
If you prefer an altogether different kind of juice, check out Jungle Liquid Incense info on this page. Thank you, Jungle Monster!